Movie/tv News
John Lithgow Teases Details On His Dexter Revival Role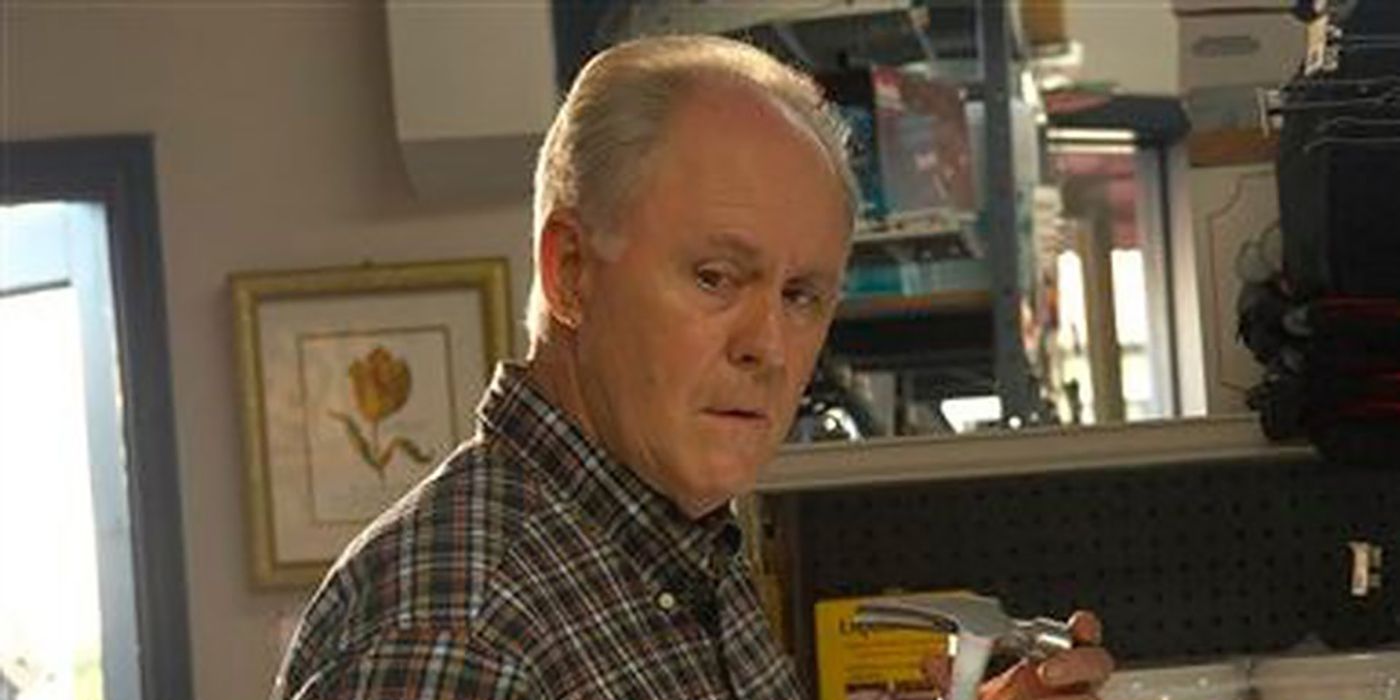 John Lithgow, who won an Emmy Award for his role as the Trinity Killer in season 4 of Dexter, teases his return to the upcoming revival of the show.
John Lithgow teases on his upcoming role as Arthur Mitchell in the revival series of Dexter. The ten-episode reboot will feature the return of Michael C. Hall as the beloved title character, ten years after a series finale that saw Dexter living in Oregon as a lumberjack after faking his demise and leaving behind his son over the guilt of his sister's abrupt and tragic death. Clyde Phillips has been brought back as the showrunner to the revival after departing the original series at the end of season 4.
Lithgow has had a continuing and accomplished career as an actor of film, stage, and television, receiving Oscar nominations for Terms of Endearment and The World According to Garp and winning Emmy Awards for 3rd Rock From The Sun and The Crown. During season 4 of Dexter, Lithgow stepped into new territory portraying a family man and the terrifying serial killer antagonist, Arthur Mitchell, known as the Trinity Killer. The role won Lithgow a Golden Globe and an Emmy Award, and is viewed as the center of season 4's success, which many fans considered to be Dexter's finest season. It was recently announced that Lithgow would reprise his character in the show's upcoming revival.
Related: Dexter's Reboot Twist Makes The Killer's Biggest Fear More Likely
In an interview with Deadline, Lithgow gave a preview of what his appearance in the revival of Dexter would look like. Lithgow also confirmed that his character will have a brief appearance in the season, revealing that he was only called to the set for an afternoon. The Trinity Killer's journey ended in the season 4 finale when he was captured and killed by Dexter, leading many fans to believe that Arthur Mitchell may show up as a ghost to Dexter or in a flashback. Read what Lithgow said about his role below:
 As all Dexter fans know, we saw the end of the Trinity Killer, so that by definition means it's a flashback. It was just wonderful to rejoin that gang—including Michael and Jennifer Carpenter and Clyde Phillips.
The Trinity Killer has had a profound effect on Dexter and his journey, with the show's high point being in the same season 4 finale where Arthur Mitchell gets the last laugh after Dexter comes home to find his wife Rita murdered in their bathtub. The scene also included their son Harrison crying in a pool of blood, which is reminiscent to Dexter's own early childhood. With Lithgow confirming that his character will appear in a flashback, it will be interesting to see how that shapes up the revival of the series.
While the return of Dexter will bring a slew of fresh new faces, including Clancy Brown, Julia Jones, and Jamie Chung, it is clear that there will be many callbacks from the earlier seasons and Dexter's old life. Even though Lithgow is the only confirmed returning cast member from the show's eight-season run, the series has been very coy about potentially seeing some familiar faces from Dexter's days working for the Miami Metro Homicide Department. Dexter plans to premiere on Showtime sometime in the Fall, and it will be exciting to see how Lithgow's character will continue to have an impact on the titular character.
 Next: Why Dexter's Reboot Deserves A Tragic Ending
Source: Deadline
Loki Actress Recreates Miss Minutes Voice To Hype Finale In New TikTok
About The Author
Share this news on your Fb,Twitter and Whatsapp